As many of you know, my little sister gave birth to two incredibly handsome and sweet TWIN BOYS in December: Collin & Landon!!! Justin & Meagan spent weeks with their adorable little boys in the NICU and were THRILLED to get to bring them home in time for Christmas!!! What a wonderful gift!!!
I will do my best to correctly name each baby, but despite my earlier insistance I can tell them apart, there are some pictures where I stare and stare and just can't seem to figure it out!!! Hahaha!!! You can also check out the maternity sessions
here
and
here
or see their
Neverland Baby Shower
.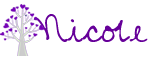 Cutest nose and feetsies ever!!!!
Collin discovering his FEET!!!
Collin
Landon
Landon & Collin
Landon & Collin in their Great-Grandmother's Basket
Landon
Kobe
Collin
Collin
Landon
Landon in his happy place . . . suggled up, paci in place, with Daddy!
Justin, Meagan, Collin, & Landon
Meagan, Landon, Kobe, Justin, & Collin