If you were following a few months ago, when I met up with Chera and her four beautiful older children for her
maternity session
, then you may have been on the edge of your seat like me wondering whether she had a boy or a girl . . . well, I am THRILLED to announce that Chera had a bouncing baby BOY!!!
I'd like to introduce Waylon!!! Oh my goodness, is this kid cute!!! I kind of figured he had no choice after meeting his parents and his adorable siblings, and he is every bit as fabulous as they are!!!
Jason, Chera, and their fantastic five children were a blast!!! Jason and Chera are so laid back, and we had so much fun!!! I could tell funny stories on little Waylon, but I'll save those for when he starts dating - hahaha!!!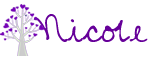 Pin It
Pin It
Pin It