The very BEST part about what I do is that I get to meet and hang out with some AMAZING people!!! Sometimes, you talk to people, and you just instantly want to squeal and hug them (no worries, I usually restrain this urge - haha!) . . . well, David & Jessica are THOSE people!!! I just LOVE them!!!
They met at a birthday party in Boston . . . He fell in love with her eyes; she fell in love with his smile!!! You just can't help but be thrilled for them because they are so encouraging of one another and are overflowing with so much joy . . . it is infectious!!! I was getting all giddy just going through their wedding pictures remembering all the fun moments (I joke about it, but I seriously have to take pictures just to remember things - hahaha!).
I wish I could describe how they look at one another, the way they make each other laugh, or just the overall fun that you have to have when you're with them, but since I can't . . . I will do what I do best . . . I will overwhelm you with pictures!!!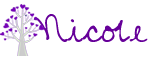 The ladies had hair and make-up done by the wonderful ladies at
Hair Benders Salon
!!! This was the first time I had seen make-up airbrushed on, so I was mesmerized!!! Then we headed over to
Allandale Mansion
where the guys were getting ready!!!
And we all know I am a sucker for super fabulous wedding details . . .
LOVE this!!! Ralph Lauren Romance is still my favorite perfume of all time!!! And her pearls were just CLASSIC!!!
The Bride's GORGEOUS Badgley Mischka Heels!!!
What parent wouldn't melt with a handkerchief like that!?!?
And I just LOVE how she used a beautiful family heirloom as "something old!"
The Bride & the Ladies . . .
The Groom & the Guys . . .
Time to Say "I DO!"
Time to PARTY!!!!
The longest-married couple in the room offer words of wisdom to the newlyweds!
CONGRATULATIONS David & Jessica!!! I wish you both the BEST in your marriage!!!