One of my most favorite red-heads turned SEVEN years old this month!!! I really can't get over how gorgeous her hair is -- I just LOVE it!!! For her birthday session, Lilygrace was ready to show off her super fabulous cowgirl boots and fiddle!!! And while I have to admit, the boots and fiddler were fun, Lilygrace is the one who stole the show!!! We had a blast!!!!
There is a special message from Lilygrace's Mom after the Photos, so keep reading . . . I just LOVE her mom, and her message is just beautiful!!! =)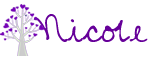 What better way to end the day than to TWIRL!?!?!?
* * *
7? Really could it be, my copper haired angel is still a baby to me! The thought heavied my mind for weeks and desperately I have searched for that "baby" who is so very dear to me. As she cheers for the local football team I search her face for just a glimpse of what use to be. Each morning I still put baby lotion on her, telling her "Maybe this will make you a baby" she laughs so hard with her toothless smile and says "I was only a baby for a little while." Somewhere somehow I just want to see a glimpse of the baby who changed my life for the better you see.
As I listen to her sweet prayers I realize just how much they have changed. Once a toddler knelt beside me to pray now a born again Christian graces my presences and blesses me with her exceptional prayers. She so carefully and thoughtfully prays and gives thanks to our Father in Heaven who has blessed us beyond measure. For this precious soul is nothing short of an angel I'm sure, a copper haired angel forever more.
I admire her character, her willingness to see that there is a brighter side, her loving nature and the presence that resides when she is by my side. This baby is quickly becoming a young lady after God's own heart, and for that I can only humble myself for a thankful prayer. Not being a baby surely breaks my heart but being a follower of Christ, well I simply couldn't ask for more.
Watching her grow is a blessing I'm sure, but just for a moment could I hold that baby once more? 7 it is and that's not going to change, at least for a year or so, but if its all the same I will enjoy every second and be grateful for what was and is to come for this young copper haired angel who will always be a baby to me.
By Rachael Honeycutt . . . for my precious Copper Haired Angel Lilygrace Nicole