Meet Azalee!!! We had such a fabulous time together for her senior photo session!!! Azalee is gorgeous, funny, determined, smart (she's graduating early), and ready to start the next adventurous phase of her life!!! AND she can maneuver across busy highways and train tracks in wedges =)
I LOVED working with Azalee!!! She reminds me of . . . well, me (I hope that doesn't scare her - hahaha!). When we talked to go over what she was wanting for her session, she was organized and already had a great vision!!! We started out downtown Johnson City with lots of fantastic artwork and graffiti, and we ended up in my grandmother's beautiful field of bright buttercups!!! And Azalee made each spot come to life!!! It was fabulous!!!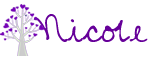 Congratulations Azalee!!! I wish you THE BEST!!!