The first time I got to do a photoshoot with Cade was for his 6th birthday, so it is amazing to me that I have been doing this long enough already to be photographing him for his 7th birthday!!! Soooo exciting!!!!
I'll skip the part about how I know Greg & Ginger because she might hurt me ;-), but they are such an amazing couple, and I really love hanging out with them!!! I've seen them go through some really amazing times and some really rough times, and their faith in God and their optimism and love of life always shines through!!! Plus, Ginger gave me a homemade chocolate chip muffin to go, so . . . obviously I LOVE her - hahaha!!!
Also, they are sentimental like me and really value family photos, so I was thrilled that I also got to meet Cade's grandparents and get photos of them with Cade as well!!! I hear about them all the time, and they were sooo sweet - just like their daughter!!! And the super cool part about this shoot is that we were in and around the house that Cade's grandfather grew up in!!!! I'm a sucker for good memories . . . HAPPY BIRTHDAY Cade!!!!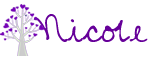 This is about the time that Cade decided to inform me that there was a bull loose in the field we had just climbed barbed wire fences to get into -- I'm thinking if I see a bull, I might make it back across that fence 10 times faster than it took me to get into the field!!! WHOAH!!!!